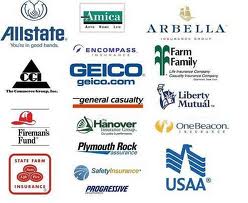 Most people feel that because they pay their insurance company premiums, the insurance company is on their side. Many claims adjusters would have you believe the same thing, claiming they are trying to get you the most money in your pocket and telling you that you do not need a lawyer.
The fact is that insurance companies, and their representatives, are not on your side and do not even consider your interests. They are accountable to shareholders, who are only interested in profit. Profit is created by collecting as much as possible in car insurance premiums and paying out as little as possible in car accident claims.
Studies have shown, and it has been our experience as well, that the vast majority of people who hire an auto accident attorney net more money than they would have if they had accepted the initial settlement offer by the insurance company. Why else would an insurance company try to convince an injured party to settle without having a lawyer? Many people are not savvy enough to retain a personal injury attorney after a Baltimore car accident, which can be a catastrophic mistake. First, chances are you will not receive the compensation you deserve for your Maryland auto accident. Second, and equally important, without representation, you may prematurely sign a waiver, and not receive compensation if an injury sustained in a car accident manifests itself at a later time, which is not an uncommon event.
Insurance companies take advantage of your situation and your ignorance of Maryland personal injury laws. The insurance companies do not take any action before consulting their lawyers, why should you?
Contact Our Office
To schedule an appointment, contact us online or call us now at (410) 441-5054. Let us use our skills, experience, knowledge, and resources to help you get full and fair compensation for your car accident injuries.
Attorney Jonathan Scott Smith represents clients in wrongful death cases and personal injury cases involving bodily injuries in auto accidents, truck wrecks, drunk driving wrecks, and motorcycle wrecks on the Baltimore Beltway, Washington Beltway, MD 295, Baltimore Washington Parkway, B-W Parkway, I-695, I-495, Interstate 95 in Maryland, I-70, Maryland Route 32, U.S. Route 29, Baltimore National Pike, Route 40, I-83 and serious injury accidents throughout Maryland.
Ellicott City Car Wreck Attorney
Lawyer Smith also provides experienced legal representation for clients in Baltimore, Columbia, MD, Clarksville, Sykesville, Fulton, Elkridge, Frederick, Mt. Airy, Ellicott City, Laurel, Westminster, Baltimore County, Anne Arundel County, Carroll County, Prince Georges (Prince George) County, Howard County and Montgomery County, MD.