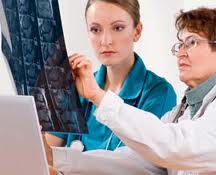 Time counts with a cancer diagnosis. The sooner you get a diagnosis of any type of failure-diagnose-cancer-lawyer cancer, the more options you have to treat it effectively. When a doctor misdiagnoses or fails to diagnose cancer, lives can be lost.
We trust our doctors to order the appropriate tests, accurately interpret test results, and to simply take our complaints seriously. When they fail to do so, either through action or inaction, and you or a loved one has suffered significant harm from cancer that could have been treated, there may be a legal basis for medical malpractice.
195,000 People Killed Each Year Due to Medical Errors
Essentially, medical malpractice means that the medical care given has fallen below the accepted standard of practice in the medical community and has caused injury. A doctor can be sued for damages if the facts indicate that medical malpractice has occurred. In fact, statistics show that about 195,000 people are killed each year as a result of medical errors in our country.
Issues of Medical Malpractice
Doctor misdiagnosis can result in delayed or ineffective treatments.
Delayed diagnosis or failure to diagnose can cause a cancer that could otherwise have been treated to spread (metastasize) to other parts of the body.
Improper reading of X-rays and mammograms by radiologists can cause patients to lose time to combat breast cancer or another disease.
Misdiagnosis of bladder cancer means that in most cases, the cancer will spread. However, when detected early, bladder cancer is often quite treatable.
Late diagnosis of some cancers, like lung cancers, that seemingly have no cure, rob victims of quality of life and the ability to ease symptoms.
Contact an Experienced Medical Malpractice Attorney in Columbia, Maryland
If you or a loved one suffered harm due to a failure to diagnose cancer or any other serious illness, an attorney can help you determine if indeed medical malpractice occurred. If so, you may have a right to seek compensation to pay for medical treatment, rehabilitation, and other types of damages. To schedule an appointment with experienced medical malpractice attorney Jonathan Scott Smith in Columbia, Maryland, call (410) 441-5054 or contact us online.