Maryland State Trooper Injured in Howard County Car Wreck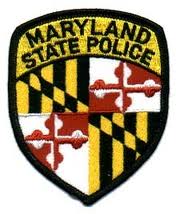 A car wreck on January 16, 2013, in Howard County injured Cpl. Matthew Telep, assigned to the JFK Barrack near Perryville. The car accident was believed to have been caused when his vehicle was cut off by an unidentified motorist, according to the Maryland State Police. The trooper sustained serious but non-life-threatening injuries.
Trooper Telep was traveling in the eastbound lane of I-70 in Howard County when he was forced off the road and hit a tree. The magnitude of the impact trapped Telep in his vehicle until Howard County Fire Department personnel could extricate him. He was flown by helicopter to the University of Maryland Trauma Center.
At the time of the car wreck, Telep was returning from a work assignment, having escorted an oversized load from Baltimore to western Maryland that morning. A motorist called state police after the accident, claiming to have witnessed the car crash and indicating that Cpl. Telep had been cut off by another vehicle. Neither the vehicle nor its driver was identified.
Top-Ranked Ellicott City Car Wreck and Personal Injury Lawyer
Attorney Jonathan Scott Smith has fought for the rights of personal injury victims in car wreck cases in Maryland for more than three decades. He has built an outstanding reputation with clients and colleagues.
Mr. Smith's extensive trial experience — and track record of successful Past Results— has earned him the recognition of his peers and clients:
"10.0 Superb" as a litigation attorney by AVVO.
"AV-Preeminent™*" Peer Rating by Martindale-Hubbell Law Directory (25 consecutive years).
"Client's Choice Award" by AVVO, based on average client reviews of 5 stars — the highest client review possible.
2013 Top-Rated Lawyer by The American Lawyer magazine and Martindale-Hubbell.
2013 Top Attorneys in Maryland (American Registry)
These are the highest ratings possible for legal skill, ethical practice, a lawyer's years in practice, disciplinary history, professional achievements, and industry recognition.
Lawyer Smith aggressively protects the rights of people who have been hurt, handling all types of car wreck and motor vehicle accident claims. He can help you pursue compensation if you have been injured in a hit-and-run car wreck.
Maryland Car Accident Attorney
To learn how we can help you obtain full and fair compensation for injuries suffered in a car wreck or motor vehicle accident, contact us online, or call (410) 441-5054 to schedule an appointment.
We represent injured people throughout Maryland, including Howard County, Baltimore County, Anne Arundel County, Carroll County, Frederick County, and Prince George's County.