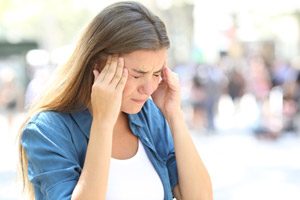 A recent study of young adults with a history of traumatic brain injuries brought on by concussions offers evidence that those types of injuries can lead to long-term and persistent cognitive challenges. The study, reported in the European Journal of Neuroscience, looked at a group of 18-24-year-olds who had each sustained at least two concussions. Researchers compared them to a control group of the same age comprised of people who had suffered no concussions.
In the study, researchers monitored brain wave activity with an electroencephalogram (EEG) while subjects carried out a number of tasks, including identifying colors and shapes. The scientists sought to determine the impact of prior concussions on attention span, memory, planning, inhibition, flexibility and performance. They concluded that those individuals who had sustained prior concussions consistently underperformed the control group, with clear deficits in the processing of information and accuracy of response.
Jonathan Scott Smith, a Maryland Super Lawyer, has fought for personal injury victims throughout Maryland for more than 30 years, including individuals who have suffered any type of traumatic brain injury. He understands the potential impact a personal injury can have on of your life and will work hard to get compensation for all your losses.
Attorney Smith has been honored as a Top-Rated Lawyer by The American Lawyer Magazine. A multiple recipient of AVVO's Client's Choice Award, he has an average client review of five stars (the highest rating possible) and has a perfect 10.0 superb rating as a litigation attorney from AVVO. He's also AV-rated by his colleagues in the legal profession under Martindale-Hubbell's Peer Review Rating System.
Top-Rated Columbia, Maryland, Accident Injury Lawyer
We offer comprehensive legal counsel to anyone who has suffered a needless injury because of the carelessness or negligence of others. Send us an e-mail or call us at 410-740-0101 to schedule an appointment. We represent personal injury victims in Howard County, Baltimore County, Carroll County, Frederick County, Prince Georges County and Montgomery County in Maryland.