The Tools Available for Obtaining Factual Support for a Claim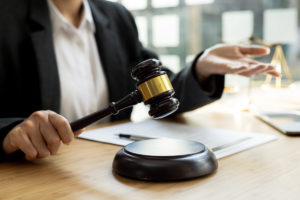 To successfully recover damages in a Maryland personal injury lawsuit, you must prove your case by a "preponderance of the evidence." In essence, this means that your lawyer must demonstrate to a jury that your version of the facts is more believable than the defendant's version. Your attorney will do that with factual evidence. But what tools are available to help your lawyer get the necessary evidence?
The Tools Available through the Court to Gather Evidence in a Personal Injury Claim
There are three specific tools available through the courts to help you assimilate evidence to support your case:
Depositions— A deposition is essentially an out-of-court examination of a witness, with a court reporter typically present to preserve all testimony. A party can be compelled to attend a deposition (by use of a subpoena). At the deposition, attorneys for all parties may ask questions. A party may give testimony that will not be admissible at trial. Attorneys will customarily voice an objection and instruct the witness to answer. The court will then hold evidentiary hearings to determine whether evidence will be admissible at trial.
Requests for production— A party to litigation may require that another party produce physical evidence for examination. That may include documents, electronic data or physical objects. A party may refuse to produce physical evidence, but must provide a legitimate reason to the court.
Interrogatories— The parties may submit a list of factual questions to any other party. The court will typically limit the number of interrogatories. A witness may be compelled to answer interrogatories in writing.
Results-Oriented Maryland Personal Injury Attorney
Maryland Super Lawyer Jonathan Scott Smith has fought for the rights of injured people across the state for more than 30 years. A highly respected trial lawyer, Attorney Smith has been named a "Top-Rated Lawyer" by the American Lawyer Magazine, and has long been AV-rated by his colleagues in the legal profession under Martindale-Hubbell's Peer Review Rating System (the highest rating possible).The National Trial Lawyers Association, a "by invitation only" professional organization, has identified him among the top 100 attorneys in the state of Maryland.
Smith has also earned the prestigious Client's Choice Award from AVVO, with an average client review of 5 stars (the highest rating possible), as well as a perfect 10.0 Superb rating from AVVO as a trial attorney.
Proven Baltimore, Maryland Accident Injury Lawyer
If you or someone you love has suffered any type of loss as the result of a personal injury, we can help. Contact attorney Jonathan Scott Smith by e-mail or call our offices at (410) 441-5054 to schedule an appointment. Your first consultation is free. We represent injured people in Howard County, Baltimore County, Carroll County, Frederick County, Prince Georges County and Montgomery County in Maryland.