Attorney Ready to Assist Following Car Accidents in the Columbia, Maryland, Area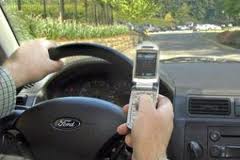 Maryland lawmakers have responded to statistics regarding texting, cell phone use, and auto accidents by passing clear laws prohibiting the use of cell phones and smartphones in most instances while driving. This means that, if you have been injured in by a driver who was distracted by a handheld phone, you are likely owed financial compensation. For more information regarding your right to drive safely in Maryland, read about Maryland's Communications Safety Act of 2010.
If you were injured in an accident caused by a driver who was texting or talking on a cell phone, contact attorney Jonathan Scott Smith. Attorney Smith has more than 30 years of personal injury legal track record including countless six-figure results and policy-limit results. For more information, contact our firm by calling (410) 441-5054.
What You Need to Know about Maryland's Texting, Talking, and Driving Laws
Prior to September of 2011, accident victims could face an uphill battle in claiming negligence due to texting and talking on a phone while driving. Even though drivers were barred from typing out texts, they could still legally read them while operating a vehicle.
Now, when drivers even glance at a text, they break the law. Injury victims' claims of negligence are therefore strengthened when negotiating with and litigating against insurers and other relevant parties.
Ensure your rights are protected following a car or truck accident by contacting lawyer Jonathan Scott Smith. Attorney Smith is both a criminal defense attorney and personal injury attorney, so he understands the full legal issues involved in distracted driver accident cases.
At our firm, we can conduct the thorough investigation that is often needed following an accident, and fight aggressively for the full compensation you are owed. Call (410) 441-5054 to schedule a consultation.