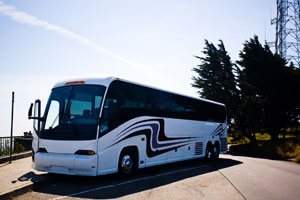 As the number of "party buses" continues to skyrocket—estimates are that the industry has doubled in size over the last five years—the number of serious or fatal accidents tied to the vehicles has also escalated dramatically. One study indicates at least 20 deaths related to party buses in California alone, with most fatalities coming when a passenger either falls from a bus, or hits a bridge underpass.
The party bus concept has become extremely popular, as it offers participants the opportunity to attend events—most party buses go to sporting or entertainment events—without worrying about how much they drink. In fact, most party buses allow open containers and drinking on the bus, even while the bus is in motion. Additionally, many of the party buses are double-decker vehicles, with an open-air upper deck. In a number of instances, individuals on the upper deck have died or suffered serious injury after striking their head on a concrete bridge underpass.
Thus far, only a few states have tried to regulate the party bus industry. A New York state senator has introduced a bill that would set some standards, requiring that party bus drivers have a special license, and mandating the presence of chaperones, if there are underage passengers aboard. The Washington state legislature is looking at a new law that would prohibit the use of double-decker party buses by private operators.
Maryland Personal Injury Attorney
Maryland Super Lawyer Jonathan Scott Smith has fought for the rights of personal injury victims for more than 30 years. Because of his record and reputation, he has been a multiple recipient of the Client's Choice Award from AVVO, based on an average client review of 5 stars (the highest rating possible). He has a perfect 10.0 Superb rating as a litigation attorney from AVVO, and is also respected by his colleagues in the legal profession, who have given him an AV-rating under Martindale-Hubbell's Peer Review Rating System. Smith was also recognized as a 2012 Top-Rated Lawyer by The American Lawyer Magazine and Martindale-Hubbell.
Top-Rated Personal Injury Lawyer in Ellicott City and Columbia, MD
We aggressively advocate for people who have suffered injury because of the wrongful acts of another person. Contact us by e-mail or call us at (410) 441-5054 to schedule an appointment. We represent criminal defendants in Howard County, Baltimore County, Carroll County, Frederick County, Prince Georges County and Montgomery County in Maryland.
http://blogspot.us8.list-manage2.com/track/click?u=546ad09c8650cfe9cb26a237e&id=4d6f6803c3&e=5c192c7674