Law enforcement officials in Aberdeen arrested and charged a 30-year-old man with first and second degree assault after an altercation on November 21. Witnesses say that the suspect hit a 14-year-old boy with a baseball bat and punched the boy's father, ostensibly as part of an ongoing dispute the suspect's stepfather had with the victims.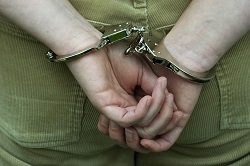 Police say the incident occurred around 4:30 pm in the 100 block of Hanover Street. The boy was struck in the thigh and suffered a contusion. The father sustained injuries to the right side of his face. The suspect had fled by the time police officers arrived, but the victims had a good description of his vehicle. He was apprehended a few minutes after the attack.
At a preliminary hearing on November 23, a no-contact order was imposed and bail was set at $250,000.
TOP-RATED PERSONAL INJURY ATTORNEY IN ELLICOTT CITY AND COLUMBIA, MD
Attorney Jonathan Scott Smith, a Maryland Super Lawyer, has fought for the rights of injured people in Maryland for more than 30 years. Because of his record and reputation for effective representation, he has been awarded the Client's Choice Award from AVVO, based on an average client review of 5 stars (the highest rating possible). Smith has a perfect 10.0 Superb rating as a litigation attorney from AVVO, and has also built an outstanding reputation with his colleagues in the legal profession, earning an AV-rating under Martindale-Hubbell's Peer Review Rating System. Smith was also recognized as a 2013 Top-Rated Lawyer by The American Lawyer Magazine and Martindale-Hubbell.
Baltimore County, Maryland, Personal Injury Lawyer
At the law office of Jonathan Scott Smith, we have the skill, knowledge, experience and resources to help you get full and fair compensation for a personal injury. Contact us by e-mail or call us at (410) 441-5054 to schedule an appointment. We represent injured clients in Howard County, Baltimore County, Carroll County, Frederick County, Prince Georges County and Montgomery County in Maryland.
http://www.wbaltv.com/news/man-accused-of-hitting-boy-with-baseball-bat-punching-man/36601578