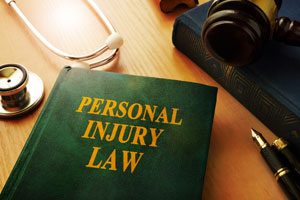 When you file a personal injury lawsuit, you must first show that the at-fault party failed to act as a reasonable person—that their conduct was below what would be considered reasonable in society. In addition, you must show that the breach of duty caused you to suffer an injury.
Under the law, there are two types of causation—actual cause and proximate cause—and you must show both. The actual cause, also known as "but for" cause, simply asks the question of whether the accident (and your injury) would have occurred in the absence of the defendant's breach of the standard of care. Proximate cause is a bit more complex, looking at whether or not the consequences (your injury) were reasonably foreseeable as a result of the breach.
Personal Injury Lawyer in Ellicott City, MD
Maryland Super Lawyer Jonathan Scott Smith has aggressively represented personal injury victims in Maryland for more than 30 years, including people who have been hurt in motor vehicle accidents. He understands the impact a personal injury can have on every aspect of your life and will work hard to get full and fair compensation for all your losses.
Because of his record and reputation, he has been multiple recipients of the Client's Choice Award from AVVO, based on an average client review of 5 stars (the highest rating possible). He has a perfect 10.0 Superb rating as a litigation attorney from AVVO and is also respected by his colleagues in the legal profession, who have given him an AV rating under Martindale-Hubbell's Peer Review Rating System. Smith was also recognized as a 2012 Top-Rated Lawyer by The American Lawyer Magazine and Martindale-Hubbell.
Top-Rated Motor Vehicle Accident Attorney in Maryland
We offer comprehensive counsel to anyone who has been hurt in a car, truck, or motorcycle accident. Contact us by e-mail or call us at (410) 441-5054 to schedule an appointment. We represent personal injury victims in Howard County, Baltimore County, Carroll County, Frederick County, Prince Georges County and Montgomery County in Maryland.