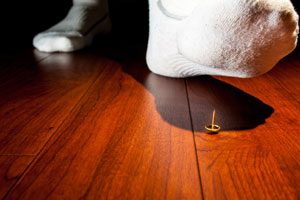 If you have suffered an injury because of someone else's carelessness of negligence, you will most likely bring a lawsuit under a legal theory of negligence. To successfully prove negligence, you must first show that the defendant (the wrongdoer) breached his or her duty or standard of care. Under long-established law, there is a duty owed by everyone in society to act reasonably. This applies to all conduct. Accordingly, if you are behind the wheel of a car, you have a duty to drive as a reasonable person would. If you own a home or commercial building, you must reasonably monitor and maintain the premises to minimize the risk of injury to others.
In a lawsuit, it's the finder of fact (typically the jury) that determines whether the defendant's conduct complied with or breached the standard of care.
Top-Rated Personal Injury Attorney in Columbia, MD
Attorney Jonathan Scott Smith, a Maryland Super Lawyer, has fought for the rights of injured people in Maryland for more than three decades, including people who have hurt in a motor vehicle accident. Because of his record and reputation for effective representation, he has been awarded the Client's Choice Award from AVVO, based on an average client review of 5 stars (the highest rating possible). He has a perfect 10.0 Superb rating as a litigation attorney from AVVO, and has also built an outstanding reputation with his colleagues in the legal profession, earning an AV-rating under Martindale-Hubbell's Peer Review Rating System. Smith was also recognized as a 2012 Top-Rated Lawyer by The American Lawyer Magazine and Martindale-Hubbell.
Baltimore County, Maryland, Motor Vehicle Accident Lawyer
If you have been hurt in a car or truck accident, we can help. Contact us by e-mail or call us at (410) 441-5054 to schedule an appointment. There's no cost for your first consultation. We represent injured people in Howard County, Baltimore County, Carroll County, Frederick County, Prince Georges County and Montgomery County in Maryland.