Baltimore County Circuit Court Decision under Appeal
As the law of personal injury has evolved, particularly with respect to medical professionals, a distinction has long been in place between the duty of care expected of ordinary citizens and the duty of care expected of physicians and nurses. In personal injury cases in general, there's a duty imposed on the defendant to use a reasonable standard of care. When the defendant is a medical professional in the course of his or her duties, though, the standard has long been higher—that of a reasonably competent physician with similar training and experience, practicing in the same location. That may all be about to change.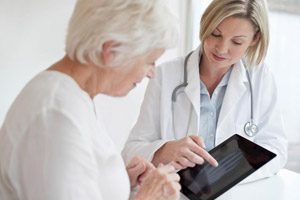 In a trial in Baltimore County Circuit Court, attorneys for an injured man asked the judge to instruct the jury to consider what a lay person would deem reasonable, thereby applying the general standard in a medical malpractice claim. The jury returned a verdict for the injured party and that decision was appealed. The appellate court concluded that the instruction was improper and ordered the case retried. That decision is now before the Maryland Supreme Court.
Advocates for the lower court's decision say the standards for doctor's are unnecessarily high, allowing them to be careless without consequence. Opponents argue that lowering the standard of care would result in a substantial increase in the number of meritless claims against physicians.
Results-Oriented Baltimore, Maryland Personal Injury Attorney
Attorney Jonathan Scott Smith, a Maryland Super Lawyer, has aggressively protected the rights of personal injury victims in Maryland for over three decades. As a testament to his ability to get positive results for his clients, Attorney Smith has received the Client's Choice Award from AVVO, with an average client review of 5 stars (the highest rating possible). He has a perfect 10.0 Superb rating as a litigator from AVVO, and has also received an AV-rating from his colleagues in the legal community under Martindale-Hubbell's Peer Review Rating System. Attorney Smith was also recognized as a 2012 Top-Rated Lawyer by The American Lawyer Magazine and Martindale-Hubbell.
Anne Arundel County, Maryland, Personal Injury Lawyer
If you have been hurt because of the carelessness or negligence of another person, we can help. Contact us by e-mail or call us at (410) 441-5054 to schedule an appointment. There's no cost for your first consultation. We represent injured people in Howard County, Baltimore County, Carroll County, Frederick County, Prince Georges County and Montgomery County in Maryland.