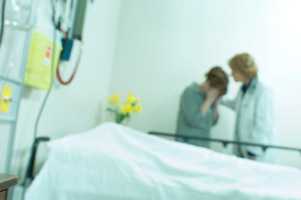 In Maryland, as in other states, a party seeking to recover damages in a wrongful death action must be a "real party in interest." Essentially, that means that the person must qualify under state statute. Maryland identifies two different categories of potential beneficiaries in a wrongful death action:
Primary beneficiaries—A surviving spouse, child or parent of the decedent , if alive, may file a claim on behalf of all primary beneficiaries.
Secondary beneficiaries—A secondary beneficiary only has a claim if there are no primary beneficiaries, or no primary beneficiaries have brought a claim. Secondary beneficiaries include other relatives, such as siblings, cousins, nephews and nieces and others. A secondary beneficiary may file a claim on behalf of both primary and secondary beneficiaries.
Proven Frederick County Personal Injury Lawyer
Maryland Super Lawyer Jonathan Scott Smith has aggressively protected the rights of personal injury victims across the state of Maryland for over three decades. Attorney Smith is a member of the Million Dollar Advocates Forum, an honor bestowed on less than 1% of all American lawyers who have obtained million dollar judgments, awards or settlements. A highly experienced trial attorney, Smith knows the impact a personal injury can have on every part of your life, and will fight to get full and fair compensation for all your losses. He has the skill, knowledge, experience and resources to successfully argue your claim in court.
The American Institute of Personal Injury Attorneys has listed him as one of the "10 Best Attorneys in the State of Maryland in Client Satisfaction." He has been included among the top 100 lawyers in Maryland by Super Lawyers, and was a Top-Rated Lawyer by The American Lawyer Magazine in 2012.
The National Trial Lawyers Association, a "by invitation only" professional organization, has honored Smith as one of the top 100 attorneys in the state of Maryland. He has a 10.0 (Superb rating) as a litigation attorney from AVVO and has also received the Client's Choice Award from AVVO, with an average client review of 5 stars. He has been AV-rated (the highest rating possible) by his other lawyers under Martindale-Hubbell's Peer Review Rating System every year since 1988 and has also earned Martindale-Hubbell's Client Distinction Award, given to less than 4% of all attorneys in that directory.
Top-Rated Ellicott City, MD Accidental Death Lawyer
We offer comprehensive legal counsel to anyone who has suffered a needless injury because of the carelessness or negligence of others. Send us an e-mail or call us at (410) 441-5054 to schedule an appointment. We represent slip and fall injury victims in Howard County, Baltimore County, Carroll County, Frederick County, Prince Georges County and Montgomery County in Maryland.