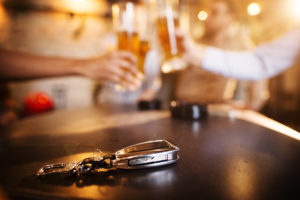 In many states, when a commercial establishment or a private individual serves alcohol to another person, and that person subsequently causes an accident, the party serving the intoxicating beverages may have liability for injuries suffered. For businesses, the law is known as a "dram shop" act. For private individuals, it's called"social host liability."
There are no such laws in Maryland. That does not mean that there are no remedies when a person is injured by someone under the influence of alcohol. It does mean, though, that a commercial establishment or a private individual cannot be sued simply for providing alcohol. If you can show some other type of negligence, you can still bring a personal injury claim. In addition, you can still file a claim against the person who got drunk and caused the accident.
Results-Oriented Columbia, MD Personal Injury Attorney
Maryland Super Lawyer Jonathan Scott Smith has fought for the rights of personal injury victims across the state for more than 30 years. A highly experienced trial attorney, Smith understands the ways a personal injury can change your life, and will aggressively fight to get full and fair compensation for all your losses. He's a member of the Million Dollar Advocates Forum, an honor given to less than 1% of allAmerican lawyers who have obtained million dollar judgments, awards or settlements. He has the knowledge, skill, experience and resources to successfully argue your claim in court.
The American Institute of Personal Injury Attorneys lists attorney Smith as one of the"10 Best Attorneys in the State of Maryland in Client Satisfaction." He has been honored among the top 100 lawyers in Maryland by Super Lawyers, and was a Top-Rated Lawyer by The American Lawyer Magazine in 2012.
The National Trial Lawyers Association, a "by invitation only" professional organization, has designated Smith as one of the top 100 attorneys in the state of Maryland. He has a 10.0 (Superb rating) as a litigation attorney from AVVO and has also received the Client's Choice Award from AVVO, with an average client review of 5 stars. He has been AV-rated (the highest rating possible) by his other lawyers under Martindale-Hubbell's Peer Review Rating System every year since 1988 and has also earned Martindale-Hubbell's Client Distinction Award, given to less than 4% of all attorneys in that directory.
Top-Rated Carroll County, Maryland Accidental Injury Lawyer
We offer comprehensive legal counsel to anyone who has suffered a needless injury because of the carelessness or negligence of others. Send us an e-mail or call us at (410) 441-5054 to schedule an appointment. We represent slip and fall injury victims in Howard County, Baltimore County, Carroll County, Frederick County, Prince Georges County and Montgomery County in Maryland.