CAN YOU STILL SEEK COMPENSATION FOR YOUR LOSSES?
In Maryland, as in most states, seat belts must be used by drivers and front-seat passengers when a vehicle is in motion on the roadway. What if you're injured in a motor vehicle accident caused by someone else's negligence, but you weren't wearing a seat belt as required by law. Can you still recover compensation for your losses? In Maryland, the answer is a clear "yes."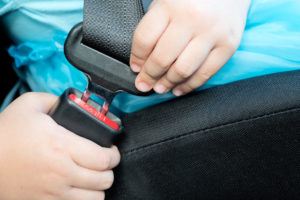 In many other states, the failure to wear a seat belt can be introduced as evidence of the injured person's own negligence and can reduce the amount of damages awarded or prevent recovery of any damages at all. In Maryland, however, state law holds that the "failure to use a seat belt cannot be used as evidence of negligence," cannot be used as evidence to limit liability, and cannot be used to reduce or diminish recovery for damages. In fact, defense attorneys may not introduce evidence of failure to wear a seat belt in any civil action for person injury, wrongful death, or property damage. Any such evidence is inadmissible pursuant to Maryland Code, Transportation §22-412.3.
PROVEN ELLICOTT CITY PERSONAL INJURY LAWYER
Attorney Jonathan Scott Smith has fought for the rights of personal injury victims in the greater Baltimore area and across Maryland for more than three decades. A Maryland Super Lawyer, he's long been AV-rated by fellow attorneys under Martindale-Hubbell's Peer Review Rating System. He's also been honored as a Top-Rated Lawyer by The American Lawyer magazine. A highly experienced trial lawyer with a widespread reputation for success in the courtroom, he's received the AVVO Client's Choice Award, with an average client review of 5 stars(the highest rating possible), as well as a perfect 10.0 (Superb) rating from AVVO as a litigator.
RESULTS-ORIENTED FREDERICK COUNTY, MARYLAND, PERSONAL INJURY LAWYER
If you have suffered needless injury in Maryland because of the wrongful acts of another person, Jonathan Scott Smith can help. Send us an e-mail or call our offices at (410) 441-5054 to schedule an appointment. There's no cost for your first consultation. We represent injured people in Howard County, Baltimore County, Carroll County, Frederick County, Prince George's County, and Montgomery County in Maryland