Understanding the Process for Recovering Your Losses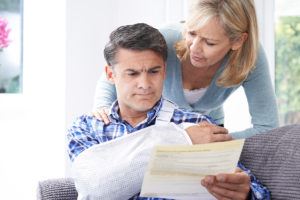 When you're hurt because of the wrongful or careless actions of another person, you hope your insurance and/or the at-fault party will voluntarily cover all your losses. Unfortunately, that rarely happens. To fully protect your interests, it's often necessary to take legal action. In this series of blogs, we'll provide an overview of the steps involved in filing a lawsuit for damages.
To initiate legal action, you'll need to file a complaint. The complaint identifies the parties, describes what happened, and asks the court for specific relief—usually monetary damages to compensate you for lost wages, unreimbursed medical expenses, pain and suffering, loss of companionship or consortium, and loss of enjoyment of life. The complaint must be filed in the appropriate court (the rules governing this can be complex, so we won't go into them here).
Once your complaint is filed and properly served on all defendants, the defendant(s) have a limited period of time to respond by filing what is known as an "Answer." Typically, the defendant simply affirms or denies the statements in your complaint, rather than providing detailed responses. The defendant also typically sets forth affirmative defenses and may include counterclaims against you along with their Answer.
If the Answer is timely filed, the court will schedule a pre-trial conference (discussed in greater detail in our next blog). If, however, the Answer is not filed on time, you can ask the court for default judgment in your favor.
Aggressive Baltimore Accident and Injury Lawyer
Attorney Jonathan Scott Smith has successfully protected the rights of injured people throughout the Baltimore area and across Maryland for more than 30 years. A Maryland SuperLawyer, he's AV-rated (the highest rating) under Martindale-Hubbell's Peer Review Rating System and has been designated a Top-Rated Lawyer by The American Lawyer magazine. Smith, a successful trial attorney, has received the Client's Choice Award from AVVO, with an average client review of 5 stars(the highest rating possible), as well as a perfect 10.0(Superb) rating from AVVO as a litigator.
Experienced Prince George's County, Maryland, Personal Injury Attorney
If you suffer needless injury in Maryland because of someone else's carelessness or negligence, Jonathan Scott Smith can help. Send us an e-mail or call our offices at (410) 441-5054 to schedule an appointment. There's no cost for your first consultation. We represent injured people in Howard County, Baltimore County, Carroll County, Frederick County, Prince George's County, and Montgomery County in Maryland.