The Unique Challenges of Recovering Damages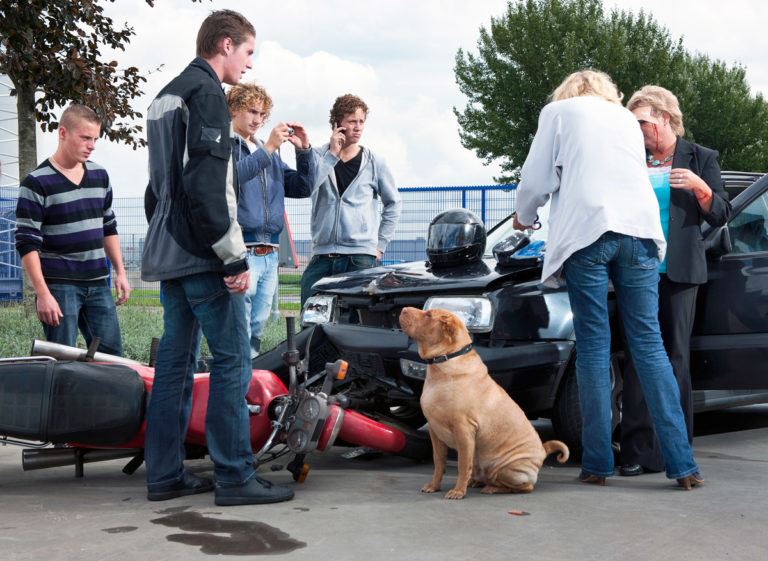 Motorcycle accidents are almost always the result of negligence by another driver, the manufacturer of the bike (or some component of the bike), or the person or entity responsible for maintaining a roadway. Though the principles of negligence remain the same, certain unique issues that can make it more difficult to fully recover for losses caused by a motorcycle accident, as opposed to other vehicle accidents, which is why you want an experienced attorney to protect your rights.
Cultural bias against "bikers" — Motorcyclists are, in general, a different breed and may be subject to stereotyping by jurors and opposing counsel. You want an attorney who knows how to minimize that.
Special challenges establishing the cause of the accident and injuries — Questions can arise regarding the extent to which failing to wear a helmet aggravated injuries or whether the crash was caused by gravel or potholes.
Injury types can be significantly different — Because there's little between you and the road, chances are your injuries will be serious and likely to include road rash or permanent scarring or disfigurement.
Experienced Baltimore County Motorcycle-Accident-Injury Attorney
A Maryland SuperLawyer, Jonathan Scott Smith has fought for the rights of personal injury victims, including people hurt in motorcycle wrecks, for more than 35 years, representing clients across the state of Maryland. He has an AV-rating (the highest possible) from other attorneys under Martindale-Hubbell's Peer Review Rating System and has received the prestigious Client's Choice Award from AVVO, with an average client review of 5 stars(the highest rating possible). He's also been named a Top-Rated Lawyer by The American Lawyer magazine and carries a perfect 10.0 (Superb) rating from AVVO as a trial attorney.
Proven Motorcycle Crash Lawyer in Maryland
If you've been hurt in a motorcycle wreck in Maryland, Jonathan Scott Smith can help. Send us an e-mail or call our offices at (410) 441-5054 to sc hedule an appointment. Your first consultation is without cost or obligation. We represent injured people in Howard County, Baltimore County, Carroll County, Frederick County, Prince George's County and Montgomery County in Maryland.