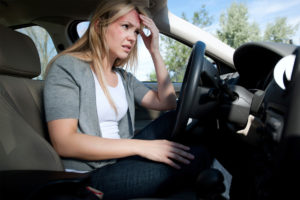 Most accidents have multiple causes. Suppose you're hit by another driver who runs a red light, but your injuries are worse because you weren't wearing a seat belt. When your own carelessness contributes to losses you suffer, can you still recover damages? In Maryland, the answer is yes, unless you are found to be fully at fault for your injuries.
Maryland follows the legal principle of "comparative negligence." Under the concept of comparative negligence, a court will first determine the total amount of losses and then establish the extent to which you contributed to causing them (stated as a percentage of liability). The total damage award is reduced by the percentage of your liability. For example, if you're hurt in a motor vehicle accident and your total losses are $500,000, but you're held 10% at fault for your injuries, your damage award will be reduced by 10%, or $50,000.
Results-Oriented Baltimore Personal Injury Lawyer
Attorney Jonathan Scott Smith has successfully represented personal injury victims in metropolitan Baltimore and across Maryland for more than 30 years. He's a Maryland Super Lawyer and consistently AV-rated by fellow attorneys under Martindale-Hubbell's Peer Review Rating System. He's also been named a Top-Rated Lawyer by The American Lawyer magazine. A successful trial attorney with a long reputation for getting positive results for clients, he's received the Client's Choice Award from AVVO, with an average client review of 5 stars(the highest rating possible), as well as a perfect 10.0 (Superb) rating from AVVO as a litigator.
Results-Oriented Frederick County, Maryland Personal Injury Lawyer
If you have been hurt in Maryland because of the carelessness or negligence of another person, Jonathan Scott Smith can help. Send us an e-mail or call our offices at (410) 441-5054 to schedule an appointment. There's no cost for your first consultation. We represent injured people in Howard County, Baltimore County, Carroll County, Frederick County, Prince George's County, and Montgomery County in Maryland.