Know the Arguments a Defendant Might Raise Against You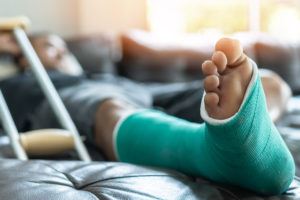 When you're hurt in an accident and file legal action to recover for your losses, there are a number of potential defenses you can anticipate. Knowing what they are can help you and your lawyers effectively prepare your case
Comparative negligence—This defense alleges that you contributed, to some degree, to either causing your accident or the extent of your injuries. For example, the defendant may argue that you were exceeding the speed limit or not wearing a seat belt.
Assumption of risk—This defense contends that you knew there was a risk of injured before you engaged in a certain activity and therefore voluntarily assumed that risk. For example, when you go to a baseball game, you assume the risk that you might be hit by a foul ball. If you are, you may be unable to recover compensation for your injuries.
Pre-existing condition—You might not be able to recover compensation if a defendant's negligence aggravates a condition you had prior to the accident. The defense is that your injuries are all attributable to the pre-existing condition.
Waiver or liability—If you signed a waiver of liability (also known as a "release"), you may have to show that the defendant was grossly negligent or intentionally harmed you in order to recover.
Statute of limitations—There's a time limit for filing a personal injury claim, known as the "statute of limitations." If the time period expires before you file, you may be without a remedy.
Proven Baltimore Accident and Injury Lawyer
Jonathan Scott Smith has fought for the rights of injured people throughout the Baltimore area and across Maryland for over three decades. A Maryland SuperLawyer, he's AV-rated (the highest rating) by fellow attorneys under Martindale-Hubbell's Peer Review Rating System. He'salso been named a Top-Rated Lawyer by The American Lawyer magazine. A successful trial attorney known for getting results, he's received the Client's Choice Award from AVVO, with an average client review of 5 stars(the highest rating possible), as well as a perfect 10.0(Superb)rating from AVVO as a litigator.
Experienced Prince George's County, Maryland, Personal Injury Attorney
If you suffer needless injury in Maryland because of someone else's carelessness or negligence, Jonathan Scott Smith can help. Send us an e-mail or call our offices at (410) 441-5054 to schedule an appointment. There's no cost for your first consultation. We represent injured people in Howard County, Baltimore County, Carroll County, Frederick County, Prince George's County, and Montgomery County in Maryland