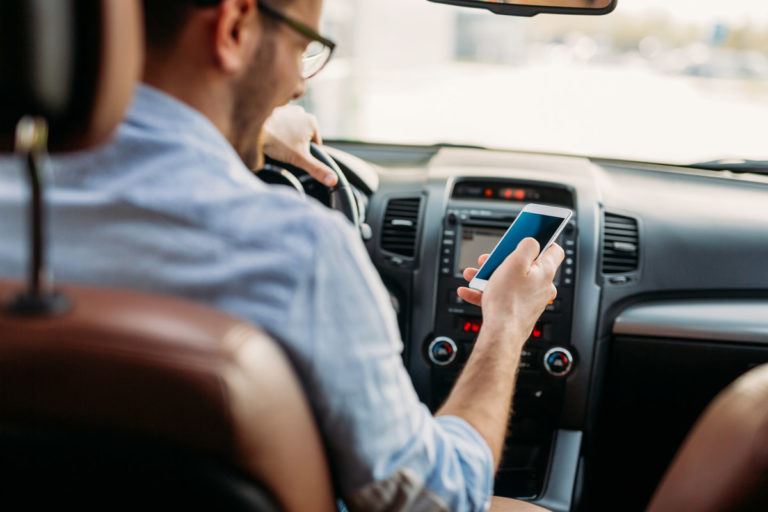 Can You Recover for Losses When There's No Collision?
According to the National Highway Traffic Safety Administration (NHTSA), approximately one in every six motor vehicle accidents are the result of distracted driving. A distracted motorist may drift into your lane or turn in front of you unexpectedly. In your efforts to avoid an accident, you might lose control of your vehicle or collide with something on the side of the road. Can you still pursue compensation from a motorist who forces you off the road, even when there's no contact?
As a general rule, a valid claim for damages does not require that your vehicle impacts that of another driver. In such cases, a lawsuit typically is based on the legal premise of negligence. To establish negligence, you must prove three things:
The defendant (the person from whom you are seeking compensation) failed to act reasonably—Note that there is no set rule regarding what is considered to be reasonable. The jury makes that determination on a case-by-case basis;
Their failure to act reasonably caused an accident; and
As a result of the accident, you sustained actual losses—You can't recover for losses that are covered by insurance.
In a no-contact accident claim, then, the court will first look to the behavior of the defendant. Was he speeding? Was he using a handheld device or otherwise distracted?
Experienced Maryland Personal Injury Lawyer
Jonathan Scott Smith, a Maryland SuperLawyer, has protected the rights of personal injury victims in the Baltimore metro area and throughout the state of Maryland for more than three decades. He's consistently been AV-rated by his colleagues in the legal profession under Martindale-Hubbell's Peer Review Rating System, and he has been named a Top-Rated Lawyer by The American Lawyer magazine. A proven trial attorney known for getting positive results, he's received the Client's Choice Award from AVVO, with an average client review of 5 stars(the highest rating possible), and a perfect 10.0 (Superb) rating from AVVO as a litigator.
Proven Frederick County Motor Vehicle Accident Attorney
If you have been hurt in a car accident in Maryland, we can help. Contact our office by e-mail or call us at (410) 441-5054 to schedule an appointment. There's no cost for your first consultation. We represent injured people in Howard County, Baltimore County, Carroll County, Frederick County, Prince George's County, and Montgomery County in Maryland.