Getting Evidence From the Truck's Black Box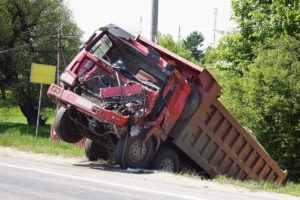 In any personal injury lawsuit, the accumulation and preservation of evidence is essential. In a truck accident case, many factors might have contributed to the crash, so the more you can find out about how the truck was being operated at the time, the better chance you'll have to clearly determine the cause of the accident.
It may come as a surprise to learn that many commercial trucks are now equipped with a device known as an "event data recorder" (EDR), similar to the black boxes found on commercial airplanes. The EDR typically records information about:
the rate of speed of the truck, before and at the time of impact;
whether the truck driver employed the brakes before or at the time of the crash, which can be an indication of whether the truck driver was distracted at the time of the accident;
how much time was spent on the road before the crash, which can indicate whether driver fatigue was a potential cause of the accident; and
whether a seatbelt was used or an airbag deployed.
Experienced Baltimore Truck-Accident Attorney
Attorney Jonathan Scott Smith, consistently named a Maryland SuperLawyer, has aggressively fought for the rights of personal injury victims in Baltimore and across the state of Maryland for more than 30 years. He is highly respected by his colleagues in the legal profession, carrying an AV-rating under Martindale-Hubbell's Peer Review Rating System. Mr. Smith has earned the prestigious Client's Choice Award from AVVO, with an average client review of 5 stars (the highest rating possible), and he has a perfect 10.0 (Superb) rating from AVVO as a trial attorney. He also has been honored as a "Top-Rated Lawyer" by The American Lawyer magazine.
Results-Oriented 18-Wheeler-Accident Lawyer in Maryland
If you're hurt in a Maryland tractor-trailer or big-rig crash, Jonathan Scott Smith can help. Send us an e-mail or call our offices at (410) 441-5054 to schedule an appointment. Your first consultation is without cost or obligation. We represent injured people in Howard County, Baltimore County, Carroll County, Frederick County, Prince George's Countyand Montgomery County in Maryland.