The Legal Duties Owed to Different Visitors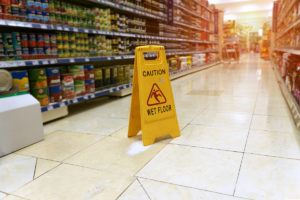 In Maryland, as in other states, property owners owe certain duties to individuals legally on their property. The duty is different, however, based on the "status" of the visitor:
Business invitees—An invitee is a person who has actually or constructively been "invited" to come on commercial property, including store customers who enter the premises for purposes related to the business. Property owners owe the highest duty to invitees. They are required to reasonably monitor and inspect property for potential dangers and either fix the dangers or warn visitors.
Licensee by invitation—This category includes social guests who enter the property with the permission of the owner. A party guest qualifies as a licensee by invitation. The property owner has no duty to monitor or inspect property but must take reasonable steps to either remedy any danger or warn visitors of the potential risk.
Bare licensee—This type of visitor has the owner's permission to be on the property but is there solely for his own reason or benefit. The classic example is the door-to-door salesperson. The property owner may not intentionally hurt the bare licensee and must not bring about conditions that pose a risk of injury without warning the visitor.
There is another type of visitor—the trespasser. A property owner, however, has no duty to a person who enters the property without permission, other than to refrain from inflicting intentional injury.
Experienced Baltimore Slip-and-Fall Attorney
Attorney Jonathan Scott Smith, a longtime Maryland Super Lawyer, has advocated for the rights of personal injury victims in Baltimore and across the state of Maryland for more than three decades. Named a "Top-Rated Lawyer" by The American Lawyer magazine, he is AV-rated by his colleagues in the legal profession under Martindale-Hubbell's Peer Review Rating System and has earned the prestigious Client's Choice Award from AVVO, with an average client review of 5 stars (the highest rating possible). AVVO also has given him a perfect 10.0 (Superb) rating as a trial attorney.
Proven Premises Liability Lawyer in Maryland
If you're hurt in a slip-and-fall on residential or commercial property, Jonathan Scott Smith can help. Send us an e-mail or call our offices at 410-740-0101 to schedule an appointment. Your first consultation is without cost or obligation. We represent injured people in Howard County, Baltimore County, Carroll County, Frederick County, Prince George's County and Montgomery County in Maryland.