What Is Wrongful Death? Who Can File? What Can You Recover?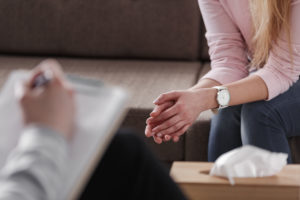 In Maryland, when the wrongful actions of another person result in someone's death, certain parties have a right to bring legal action to recover compensation for their losses. Maryland law specifically defines a wrongful death as one resulting from "act, neglect or default" that would have entitled the person who died to bring a personal injury claim if they had survived. Though a wrongful death claim can always be based on an intentional act, as a practical matter, most such claims allege negligence.
Under Maryland law, only certain parties qualify to file a wrongful death action: the spouse, children, and parents of the deceased. However, if no such relatives survive the decedent, a more distant relative may file a claim on proof of substantial financial dependence.
In a wrongful death lawsuit, the plaintiff (party seeking damages or compensation) can recover:
Financial support they would have received from the deceased
Loss of companionship, guidance, support, care, advice, society, or comfort caused by the death
Unpaid medical expenses incurred by the deceased before death as a result of the accident
Mental or emotional pain or suffering caused by the accidental death
Proven Baltimore County Wrongful Death Attorney
Maryland SuperLawyer Jonathan Scott Smith has protected the rights of personal injury victims across the state of Maryland for more than 30 years. He is highly regarded by other lawyers in Maryland, having consistently earned an AV rating under Martindale-Hubbell's Peer Review Rating System. He has received many accolades from his clients, including the prestigious Client's Choice Award from AVVO, with an average client review of 5 stars (the highest rating possible). He also boasts a perfect 10.0 (Superb) rating from AVVO as a trial attorney. Attorney Smith has also been named a "Top-Rated Lawyer" by American Lawyer magazine.
Compassionate and Effective Wrongful Death Lawyer in Maryland
If your loved one dies because of the careless or negligent actions of another person, attorney Jonathan Scott Smith can help. Send us an email or call our offices at (410) 441-5054 to schedule an appointment. Your first consultation is without cost or obligation. We represent injured people in Howard County, Baltimore County, Carroll County, Frederick County, Prince George's County, and Montgomery County in Maryland.