What Losses Can You Recover After an Accident?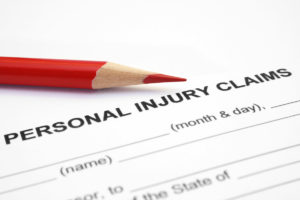 When another person acts carelessly, causing an accident, you have a right to file a lawsuit seeking "damages." In a personal injury lawsuit, those "damages" generally take the form of a monetary payment. As a general rule, most personal injury damages are categorized as "compensatory," intended to reimburse you for specific losses or provide you with remuneration for anticipated expense or loss. In rare situations, in a personal injury claim, an injured party may seek (and the court may award) "punitive" damages, often where the wrongful act was egregious or with reckless disregard for human life.
Compensatory damages are further divided between those considered "economic," and those referred to as "non-economic." Economic damages are those that are typically tangible and easy to calculate, such as lost wages or unreimbursed medical expenses, as well as property loss or damage. Non-economic damages, on the other hand, are losses that are commonly more difficult to accurately compute, and may include such things as physical/emotional pain and suffering, loss of companionship/consortium, and loss of enjoyment of life.
Results-Oriented Maryland Personal Injury Lawyer
Maryland SuperLawyer Jonathan Scott Smith brings more than three decades of experience to injured people in Baltimore and throughout the state of Maryland. A proven trial attorney, Smith has been named a "Top-Rated Lawyer" by the American Lawyer Magazine, and has long been AV-rated by his colleagues in the legal profession under Martindale-Hubbell's Peer Review Rating System (the highest rating possible). The National Trial Lawyers Association, a "by invitation only" professional organization, has listed him among the top 100 attorneys in the state of Maryland.
Attorney Smith has also earned the prestigious Client's Choice Award from AVVO, with an average client review of 5 stars (the highest rating possible), as well as a perfect 10.0 Superb rating from AVVO as a trial attorney.
Aggressive Montgomery County Accident Injury Attorney
If you or someone you love has suffered any type of loss as the result of a personal injury, we can help. Contact attorney Jonathan Scott Smith by e-mail or call our offices at (410) 441-5054 to schedule an appointment. Your first consultation is free. We represent injured people in Howard County, Baltimore County, Carroll County, Frederick County, Prince Georges County and Montgomery County in Maryland.