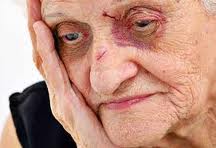 Nearly one in three nursing homes have been cited for nursing home abuse, notes a congressional report. A review of state inspections revealed that some 5,283 nursing homes have been cited for nearly 9,000 abuse violations.
Examples of nursing home abuse include residents who have been choked, punched, or kicked by nursing home employees and other residents. Abuse violations also include sexual abuse. It is extremely upsetting to wonder whether your vulnerable loved one is safe in the place where they are supposed to be well cared for.
Stop Nursing Home Abuse Now
If you suspect that your loved one is being abused or mistreated in some way, it is important to advocate persistently on his or her behalf. You can contact an attorney to help you discern whether you have a legal basis for filing a legal claim for nursing home abuse against the nursing home.
There are also many Maryland organizations dedicated to stopping or preventing nursing home abuse and maltreatment. These include:
Signs of Nursing Home Abuse, Mistreatment, and Neglect
Potential indicators of nursing home abuse, aside from obvious signs like broken bones, cuts and bruises, and lacerations, include:
Malnutrition
Dehydration
Bedsores not treated
Accidents that could have been prevented, including letting a person with dementia wander off
Poor sanitation and hygiene
Inadequate restraint or over-restraint
Decisions about entering a nursing home are often made during a crisis, when people do not have good information. You can order a free copy of the Maryland Attorney General's Report, "Nursing Homes: What You Need to Know," by calling 410-576-6500.
Maryland Medical Malpractice Lawyer
Medical malpractice attorney Jonathan Scott Smith has been helping injured people for more than 30 years. He has handled successfully medical malpractice cases, including cases where nursing home residents have been the victim of neglect.
Mr. Smith's extensive trial experience — and track record of successful Past Results — has earned him the recognition of his peers, with an AV® Preeminent™* Peer Review Rating in the Martindale-Hubbell peer review rating process, and a 10.0 Superb AVVO rating. These are the highest ratings possible for legal skill, ethical practice, a lawyer's years in practice, disciplinary history, professional achievements and industry recognition.
Contact an Experienced Nursing Home Abuse Attorney in Columbia, Maryland
If you or a loved one has suffered nursing home mistreatment, neglect, or abuse, get help now. Speak to an attorney who can help protect your rights. To schedule an appointment with experienced nursing home medical malpractice attorney Jonathan Scott Smith in Columbia, Maryland, call (410) 441-5054 or contact us online.