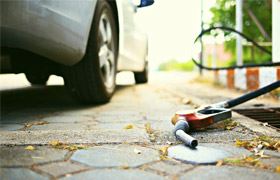 Officials at the National Highway Transportation Safety Administration warned nearly two years ago that a prolonged period of lower gas prices would likely lead to a significant rise in injury and death on the nation's roadways. Unfortunately, their predictions have come true.
According to the National Safety Council, 2015 saw the largest increase in motor vehicle deaths in half a century. Experts say the reasons are not that complex. Cheaper gas prices make driving more attractive than other modes of transportation. The more people on the road, the more accidents you can expect, even if the accident rate remains the same. In addition, because the cheaper gas prices have more of an appeal to younger drivers, who typically have less discretionary income and don't have to drive for work or other necessities, they are the ones who typically see the highest increases in accidents and fatalities..
Maryland Super Lawyer Jonathan Scott Smith has fought for the rights of personal injury victims for more than three decades. Long known and respected by his peers for effective representation, he has earned an AV rating under Martindale-Hubbell's Peer Review Rating System. Attorney Smith has received the Client's Choice Award from AVVO stars (the highest rating possible), based on an average client review of 5.0. He has a perfect 10.0 (Superb) rating as a litigation attorney from AVVO. The American Lawyer Magazine and Martindale-Hubbell both listed him as a 2012 Top-Rated Lawyer.
Top-Rated Personal Injury Lawyer in Howard County
If you or someone you love has been hurt because of the carelessness or negligence of another person, we can help. Contact us by e-mail or call us at (410) 441-5054 to schedule an appointment. We represent personal injury victims in Howard County, Baltimore County, Carroll County, Frederick County, Prince Georges County and Montgomery County in Maryland.