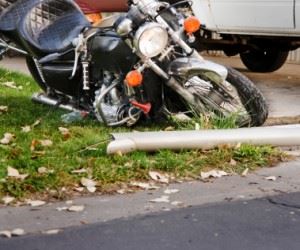 The total number of fatalities from motorcycle accidents in America jumped from 4,560 to 5,010 in 2015, marking just the third time since statistics have been kept that the toll went above 5,000. According to authorities, 31 states reported an increase in the number of deaths involving motorcycle crashes. Most experts say the principal reason for the dramatic increase is the cheap cost of gas.
Public health officials have expressed concern about the potential for a substantial jump in traffic accidents since the price of gas plummeted in late 2014. Studies have been conducted showing a direct correlation between the cost of gas and the number traffic accidents and fatalities. Researchers say that, as the price of gas goes down, the incentive to drive goes up, especially for young drivers, who have less discretionary income, and whose driving may be mostly recreational. The more drivers on the road, the more accidents, assuming the accident rate remains the same.
A study by professor Guangqing Chi, of South Dakota State University, corroborated this theory. Chi found that a $2 reduction in the price of gas per gallon translated into an additional 9,000 deaths on American highways over the period of a year.
Experienced Personal Injury Representation in Maryland
If you have been hurt in a motorcycle accident, attorney Jonathan Scott Smith will aggressively help you seek damages for all your losses.
Contact our office online or call our office at (410) 441-5054 to schedule an appointment. Attorney Smith represents school bus accident victims in Howard County, Anne Arundel County, Baltimore County, Carroll County, Frederick County, Prince Georges County and Montgomery County in Maryland.