For centuries, a key principle in personal injury law was the concept of "contributory negligence." Essentially, contributory negligence says that if an injured person was in any way responsible for his or her losses, there can be no recovery for damages. Recognizing that this is overly harsh, most states in America have gone to the principle of comparative fault, where the jury looks at the total amount of the loss, allocates a percentage of responsibility, and apportions the cost accordingly. Under the concept of contributory negligence, if you are 1% at fault, you can't recover anything. With comparative fault, if you are 20% responsible, you are only entitled to 80% of your losses.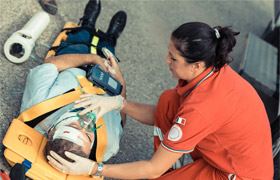 Among the states still hanging on to contributory negligence—Virginia, Maryland and Washington, DC. But that may be about to change in the District of Columbia. Council members there have been exploring potential legislation to introduce some form of comparative negligence to the nation's capital.
TOP-RATED MARYLAND PERSONAL INJURY ATTORNEY
Attorney Jonathan Scott Smith, a Maryland Super Lawyer, has fought for the rights of personal injury victims in Maryland for more than 30 years. Because of his record and reputation for effective representation, he has been awarded the Client's Choice Award from AVVO, based on an average client review of 5 stars (the highest rating possible). He has a perfect 10.0 Superb rating as a litigation attorney from AVVO, and has also built an outstanding reputation with his colleagues in the legal profession, earning an AV-rating under Martindale-Hubbell's Peer Review Rating System. Smith was also recognized as a 2012 Top-Rated Lawyer by The American Lawyer Magazine and Martindale-Hubbell.
Personal Injury Lawyer in Ellicott City and Columbia, MD
We will help you pursue full and fair compensation for all your losses. Contact us by e-mail or call us at (410) 441-5054 to schedule an appointment. We represent injured people in Howard County, Baltimore County, Carroll County, Frederick County, Prince Georges County and Montgomery County in Maryland.