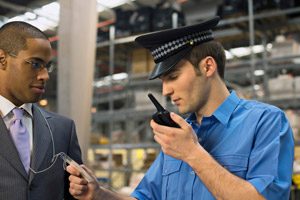 Tech giant Apple, Inc., has been suite in Federal District Court in Maryland by two residents who say they were subjected to racial profiling at an Apple store in Maryland. The plaintiffs allege that they went to the Apple store in Bethesda, Maryland on June 17, 2016, to purchase new cell phones. Following store protocol, they put their names in a queue of customers requiring assistance. They waited until their names were called and then purchased two new iPhones. As they exited the store, they were detained by uniformed Montgomery County Sheriff's deputies, who tackled them and threw them to the ground, then forced them to sit outside for more than an hour. They allege that the officers told them they had been notified by Apple employees that they looked "suspicious" and had "possibly" been engaged in fraudulent activity. They were subsequently released and never charged with anything.
Top-Rated Columbia, MD Personal Injury Lawyer
Attorney Jonathan Scott Smith, a Maryland Super Lawyer, has fought for the rights of injured people in Maryland for more than three decades, including individuals who have suffered any type of civil rights violation or discrimination. Because of his outstanding record and a strong reputation for effective representation, Attorney Smith has been honored with the Client's Choice Award from AVVO, based on an average client review of 5 stars (the highest rating possible). He has a perfect 10.0 Superb rating as a litigation attorney from AVVO and is also highly regarded by his colleagues in the legal profession, earning an AV rating under Martindale-Hubbell's Peer Review Rating System, the highest rating possible. Attorney Smith was also recognized as a 2012 Top-Rated Lawyer by The American Lawyer Magazine and Martindale-Hubbell.
Baltimore County, Maryland, Personal Injury Lawyer
If you have been hurt because of the carelessness or negligence of another person, we can help. Contact us by e-mail or call us at (410) 441-5054 to schedule an appointment. There's no cost for your first consultation. We represent injured people in Howard County, Baltimore County, Carroll County, Frederick County, Prince Georges County and Montgomery County in Maryland.