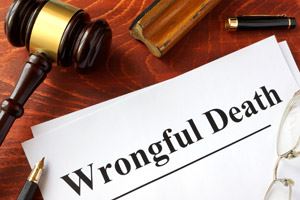 The wrongful or accidental death of a loved one can leave an emotional wound that may never heal. But there are financial consequences, as well. If you qualify to file a wrongful death lawsuit, what can you expect to recover?
In Maryland, there are two types of claims that can be filed after an accidental death: (1) a survival action, brought on behalf of the decedent's estate and (2) a wrongful death claim, brought on behalf of the heirs of the deceased. In a survival action, the estate can seek to recover funeral costs and unpaid medical expenses. The estate also can pursue compensation for any suffering of the deceased caused by the accident. In the wrongful death action, survivors can seek compensation for loss of support, as well as loss of companionship or consortium.
Proven Montgomery County Personal Injury Lawyer
Maryland Super Lawyer Jonathan Scott Smith brings more than 30 years of experience to personal injury victims in the Baltimore metropolitan area and across the state of Maryland. A skilled and experienced trial lawyer known for his ability to get positive results, he's earned the Client's Choice Award from AVVO, with an average client review of 5 stars(the highest rating possible), as well as a perfect 10.0 (Superb) rating as a litigator. He's AV-rated by other attorneys under Martindale-Hubbell's Peer Review Rating System and has been named a Top-Rated Lawyer by American Lawyer magazine.
Effective Ellicott City Wrongful Death Attorney
If you have lost a loved one because of the carelessness or wrongful act of another person, we can help. Contact our office by e-mail or call usat (410) 441-5054 to schedule an appointment. Your first consultation is without cost or obligation. We handle personal injury claims in Howard County, Baltimore County,Carroll County, Frederick County, Prince George's County and Montgomery County in Maryland.