What Is the Statute of Limitations for an Accidental Death Claim?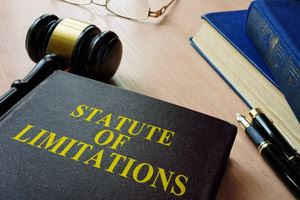 With any personal injury claim, including wrongful death, there's a time limit for filing a lawsuit to recover compensation for your losses. This time limit is established by a law known as the statute of limitations.
There are good reasons for a statute of limitations. First, it's in the interests of justice for the lawsuit to proceed when memories are fresh and evidence can still bepreserved. The more time that passes, the greater the risk that witnesses will die or move or that recollections will fade. In addition, it's generally deemed unfair or inappropriate for a potential defendant to live in perpetual fear of a potential lawsuit.
Every state sets its own statutes of limitations, and the time limits vary based on the type of claim. In Maryland, if you want to bring a lawsuit to recover damages forthe accidental or wrongful death of a loved one, you must file your complaint within three years of the date of death. Unless there are exceptional circumstances, any wrongful death claims filed after the expiration of the statute of limitations will be dismissed by the court.
Proven Maryland Wrongful Death Attorney
Jonathan Scott Smith, a Maryland Super Lawyer, has more than three decades of experience successfully handling personal injury claims, including wrongful death actions. A proven trial lawyer with a reputation for getting positive results, he's earned the Client's Choice Award from AVVO, with an average client review of 5 stars(the highest rating possible) and a perfect 10.0 (Superb) rating as a litigator. Scott Smith is AV-rated by other attorneys under Martindale-Hubbell's Peer Review Rating System and has been named a Top-Rated Lawyer by The American Lawyermagazine.
Contact an Experienced Baltimore Personal Injury Lawyer
Let attorney Jonathan Scott Smith protect your rights after the accidental death of a loved one. Contact our office by e-mail or call us at (410) 441-5054 to arrange a meeting. Your first consultation is free. We take wrongful death claims throughout the state of Maryland, including Howard County, Baltimore County, Carroll County, Frederick County, Prince George's County, and Montgomery County.