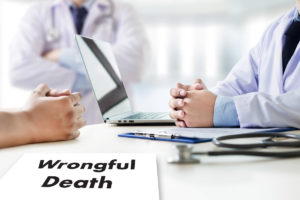 When a loved one dies due to the carelessness or negligence of another person, there's really nothing that can make you whole. Nonetheless, it's important to hold the wrongdoers accountable for your losses. Maryland law allows eligible individuals to pursue damages (monetary compensation) for certain losses. Who can bring a wrongful death action in Maryland?
Under Maryland's wrongful death statute, you must be classified as a "beneficiary" to have the legal right to seek compensation for an accidental death. The statute differentiates between primary and secondary beneficiaries:
Primary beneficiaries—This category includes the surviving spouse, children, and parents of the deceased. If one or more primary beneficiaries bring a wrongful death claim, all damages for the wrongful death go exclusively to those parties.
Secondary beneficiaries—If no primary beneficiary survives the deceased, or if no primary beneficiary chooses to bring a wrongful death claim, a secondary beneficiary may do so. (A claim also may be brought on behalf of both primary and secondary beneficiaries.) Secondary beneficiaries include siblings, nieces, nephews, cousins, and other distant relatives.
Experienced Baltimore Personal Injury Attorney
Maryland Super Lawyer Jonathan Scott Smith has provided effective representation to personal injury victims in Baltimore and across Maryland for more than three decades. A skilled and experienced trial attorney with a history of obtaining positive results, he's received the Client's Choice Award from AVVO, with an average client review of 5 stars(the highest rating possible), as well as a perfect 10.0 (Superb)rating as a litigator. He's AV-rated by his colleagues in the legal profession under Martindale-Hubbell's Peer Review Rating System and has been named a Top-Rated Lawyer by The American Lawyer magazine.
Effective Montgomery County Wrongful Death Lawyer
If you lose a loved one due to the carelessness or wrongful act of another person, we can help. Contact our office by e-mail or call us at (410) 441-5054 to schedule an appointment. There's no cost for your first consultation. We represent injured people in Howard County, Baltimore County, Carroll County, Frederick County, Prince George's County, and Montgomery County in Maryland.