​If you suffer any type of blow to your head, whether in a motor vehicle accident, slip-and-fall, or other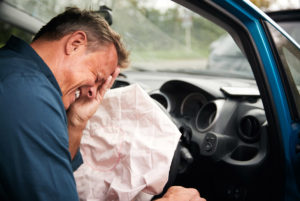 mishap, there's a significant risk of a debilitating brain injury. Even a minor bump to the head can cause a concussion and lead to persistent headaches, nausea and vomiting, cognitive challenges, loss of balance or mobility, and changes in sleep patterns. When the careless acts of another person cause your injuries, you have the right to seek damages in court for all your losses.
Lawsuits seeking compensation for personal injuries are typically based on the legal theory of negligence. To successfully prove negligence, you must show three things:
the defendant failed to act as an ordinarily prudent person would under the circumstances (in other words, they breached the duty of care expected by society);
the defendant's actions caused an accident; and
you suffered actual losses because of the accident.
The effects of a traumatic brain injury (TBI) may not all be immediately apparent after an accident, and some may not show up for weeks, months, or even years. Accordingly, you'll likely want to introduce expert medical testimony and will want to work with an attorney who understands the full impact of a brain injury.
Proven Maryland Brain Injury Attorney
Long recognized as a Maryland Super Lawyer, attorney Jonathan Scott Smith brings more than 30 years of experience to personal injury victims throughout the greater Baltimore area and across the state of Maryland. AV-rated by other lawyers under Martindale-Hubbell's Peer Review Rating System, Smith has received the prestigious Client's Choice Award from AVVO, with an average client review of 5 stars (the highest possible). He has a perfect 10.0 (Superb) rating from AVVO as a trial attorney. The American Lawyer magazine honored him as a Top-Rated Lawyer.
Knowledgeable Traumatic Brain Injury Attorney in the Baltimore Area
If you have suffered needless injury in Maryland because of the wrongful acts of another person, Jonathan Scott Smith can help. Send us an e-mail or call our offices at 410-740-0101 to schedule an appointment. Your first consultation is without cost or obligation. We represent injured people in Howard County, Baltimore County, Carroll County, Frederick County, Prince George's County, and Montgomery County in Maryland.