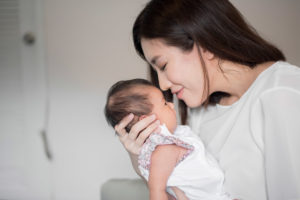 The birth of a child should be a moment of great joy. Unfortunately, when medical professionals fail to follow reasonable standards, mistakes occur that can turn your joy into grief and hardship. Doctors and nurses breach the standard of care in a variety of ways:
Carelessly using delivery equipment, such as forceps and vacuum extractors;
Failing to monitor the mother or fetus for warning signs;
Failing to take timely steps to perform a C-section when medical circumstances dictate it should be done; and
Administering the wrong medication or wrong dosage of medication.
These actions can have devastating consequences, causing:
Hypoxia injuries—trauma caused by the deprivation of oxygen to the child, including cerebral palsy or brain injury;
Erb's palsy, shoulder dystocia, or other injuries caused by surgical equipment or extreme force/pulling on the fetus; or
Brain bleeds, infections, and seizure disorders.
Proven Maryland Birth Injury Attorney
Maryland SuperLawyer Jonathan Scott Smith brings more than 30 years' experience to parents whose children suffer needless injury during the birth process. He represents clients in the greater Baltimore area and across the state of Maryland. Well-known and respected by his fellow attorneys, Mr. Smith has long been AV-rated under Martindale-Hubbell's Peer Review Rating System. He has also earned accolades from his clients, with a prestigious Client's Choice Award from AVVO, (an average client review of 5 stars, the highest rating possible), as well as a perfect 10.0 (Superb) rating from AVVO as a trial attorney. Attorney Smith also has been named a Top-Rated Lawyer by The American Lawyer magazine.
Effective Prince George's County Delivery Room Injury Attorney
When your infant is needlessly hurt during the delivery process because of medical carelessness or negligence, attorney Jonathan Scott Smith can help. Send us an e-mail or call our offices at (410) 441-5054 to schedule an appointment. Your first consultation is without cost or obligation. We represent injured people in Howard County, Baltimore County, Carroll County, Frederick County, Prince George's County, and Montgomery County in Maryland.