The Different Types of Claims You Can File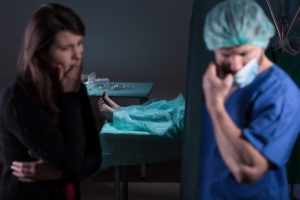 When you have an injury or illness that requires a surgical procedure, you know the likelihood of success can be uncertain. However, you don't expect your condition to worsen because a doctor, nurse, or other medical caregiver fails to proper care. Unfortunately, it happens often, as nearly 100,000 people seek compensation each year in lawsuits alleging medical malpractice or negligence. Among the most common are errors during surgical procedures:
Performing a procedure on the wrong body part, e.g., operating on the left leg instead of the right
Performing the wrong surgery, i.e., confusing one patient with another or conducting the wrong procedure on a patient
Carelessness when operating, leading to unnecessary damage to organs, limbs, nerves, or other body parts
Leaving a medical device, such as a scalpel or sponge, in a body cavity
Results-Oriented Maryland Surgical Malpractice Lawyer
Jonathan Scott Smith, a Maryland Super Lawyer, brings decades of experience to victims of surgical and other medical malpractice in Baltimore and across the state of Maryland. Well-known and respected by his colleagues in the legal profession, Attorney Smith has consistently received an AV-rating under Martindale-Hubbell's Peer Review Rating System. He has also proven himself with clients, earning the prestigious Client's Choice Award from AVVO, with an average client review of 5 stars (the highest rating possible) and a perfect 10.0 (Superb) rating as a trial attorney. He has also been named a Top-Rated Lawyer by The American Lawyer magazine.
Effective Baltimore County Surgical Injury Attorney
If you suffer needless injury because of carelessness in a surgical procedure, attorney Jonathan Scott Smith can help. Send us an e-mail or call our offices at 410-740-0101 to schedule an appointment. Your first consultation is without cost or obligation. We represent injured people in Howard County, Baltimore County, Carroll County, Frederick County, Prince George's County, and Montgomery County in Maryland.