What Must You Show to Successfully Recover Damages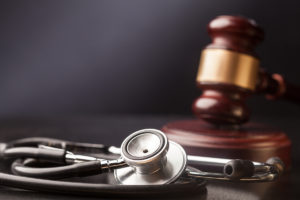 When you don't feel right and you seek medical attention, you expect, at a minimum, that your condition won't deteriorate because of carelessness by the doctor or medical professional. Too often, though, a physician will carelessly make an incorrect diagnosis or fail to diagnose the problem at all. That happens for a variety of reasons:
The doctor may not ask the right questions, or may simply fail to conduct a thorough examination
The doctor may neglect to order essential or important tests
The doctor may carelessly misread the results of blood tests or other procedures
In a medical malpractice claim, you must demonstrate to the jury that the medical professional did not meet the standard of care expected. To succeed in a medical malpractice claim, you must show that the doctor's level of care fell below that of a reasonably competent and skilled health care professional, with similar training and experience, in the same medical community. As a general rule, the standard of care is established through expert testimony from a medical professional, and breach of the standard of care is shown through medical records, witness statements, correspondence, the doctor's notes or photographic evidence.
Proven Baltimore Medical Malpractice Lawyer
Jonathan Scott Smith, a Maryland Super Lawyer, has tenaciously protected the rights of personal injury victims in Baltimore and throughout the state of Maryland for over 30 years. Highly regarded by other attorneys in Baltimore and across Maryland, Attorney Smith has AV-rated under Martindale-Hubbell's Peer Review Rating System for decades. His clients have given him the prestigious Client's Choice Award from AVVO, with an average client review of 5 stars (the highest rating possible), as well as a perfect 10.0 Superb AVVO rating as a trial attorney. Attorney Smith has also been named a "Top-Rated Lawyer" by the American Lawyer Magazine.
Results-Oriented Maryland Medical Negligence Attorney
When you have suffered loss because of the wrongful or careless acts of a medical professional in Maryland, we can help. Contact attorney Jonathan Scott Smith by e-mail or call our offices at (410) 441-5054 to schedule an appointment. Your first consultation is free. We represent injured people in Howard County, Baltimore County, Carroll County, Frederick County, Prince George's County and Montgomery County in Maryland.