Things to Look For to Protect Your Loved One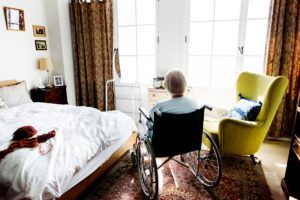 When your spouse, parent, or other loved one becomes incapable of managing their own care, the best long-term solution may be a nursing home. You want your loved one's final days to be as easy and stress-free as possible, but you need to be vigilant to ensure that a beloved family member does not fall victim to neglect or abuse. Many nursing homes are overcrowded and/or understaffed, and caregivers are often underqualified and underpaid. Here are some warning signs that your elder may be experiencing abuse or neglect:
Frequent, unexplained injuries, such as bruises, scrapes, burns, or even broken bones, or regular need for medical attention
Changes in mood or behavior, particularly involving increased anxiety or fear—Be especially concerned if your loved one becomes agitated or fearful around a specific caregiver or is unwilling to see family members.
Weight loss, dry hands or lips, or changes in skin color or texture—These may be signs of malnourishment or dehydration.
Lesions, ulcers, or rashes on the skin, which may indicate poor hygiene or inattention to the potential for bedsores
Proven Baltimore Nursing Home Neglect Attorney
Maryland SuperLawyer Jonathan Scott Smith has aggressively fought for personal injury victims in Baltimore and throughout the state of Maryland for more than 30 years. Well- respected by his colleagues in the legal profession, Attorney Smith has long been AV-rated under Martindale-Hubbell's Peer Review Rating System. He is highly rated by his clients, earning the prestigious Client's Choice Award from AVVO, with an average client review of 5 stars (the highest rating possible), as well as a perfect 10.0 (Superb) rating from AVVO as a trial attorney. Attorney Smith has also been named a Top-Rated Lawyer by The American Lawyer magazine.
Experienced Maryland Elder Abuse Lawyer
When your loved one suffers because of abuse or neglect in a nursing home or assisted living facility, we can help. Contact attorney Jonathan Scott Smith by email or call our offices at 410-740-0101 to schedule an appointment. Your first consultation is free. We represent injured people in Howard County, Baltimore County, Carroll County, Frederick County, Prince George's County, and Montgomery County in Maryland.