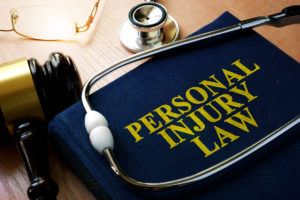 When another person acts carelessly and causes an accident, you have a right to seek damages, or monetary compensation, for any loss or injury sustained because of their negligence. There are six types of compensatory damages that a jury can award:
Lost wages or income—You have a right to be reimbursed for any lost income caused by your inability to work, both now and in the future. If your injuries make it impossible for you to work again, you can receive damages calculated based on a reasonable date of retirement.
Physical and emotional pain and suffering—A jury can award you monetary payment for physical and emotional distress and discomfort, including prospective pain and suffering
Unreimbursed medical expenses—You have a right to have the defendant pay for all reasonable and necessary medical costs not covered by insurance
Loss of companionship or consortium—A jury can award damages to compensate you for the loss of intimate relations with a spouse or the loss of love, affection and care with other family members
Loss of enjoyment of life—This compensates you for the inability to engage in the normal activities of daily life, or in activities that you enjoyed before the accident
Property damage or loss—You can seek compensation for the loss of value in property or for the total loss of property
Results-Oriented Baltimore Personal Injury Attorney
A longtime Maryland SuperLawyer, Jonathan Scott Smith has aggressively protected the rights of injured people in Baltimore County and across the state for more than three decades. Well-respected in the legal community for his skill and experience in the courtroom, Attorney Smith is AV-rated under Martindale-Hubbell's Peer Review Rating System (the highest rating possible) and has been named a "Top-Rated Lawyer" by the American Lawyer Magazine. He has also been called one of the top 100 attorneys in Maryland by the National Trial Lawyers Association, a "by invitation only" professional organization.
Smith has also earned the prestigious Client's Choice Award from AVVO, with an average client review of 5 stars (the highest rating possible), as well as a perfect 10.0 Superb rating from AVVO as a trial attorney.
Experienced Carroll County, Maryland Personal Injury Lawyer
If you or someone you love has suffered any type of loss as the result of a personal injury, we can help. Contact attorney Jonathan Scott Smith by e-mail or call our offices at (410) 441-5054 to schedule an appointment. Your first consultation is free. We represent injured people in Howard County, Baltimore County, Carroll County, Frederick County, Prince Georges County and Montgomery County in Maryland.