Situations Where Your Liability May Not Prevent Recovery for Personal Injury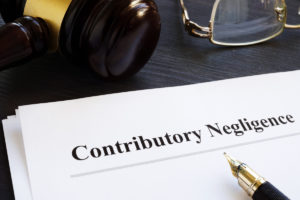 Unlike most states, Maryland still follows the common law concept of "contributory negligence" when establishing liability for personal injury. That means that, should the jury find that you (as the injured party) were in any way responsible for causing the accident, you cannot recover anything. Most other states allocate liability based on degree of fault.
There are, however, instances in Maryland where the contributory negligence rule does not apply:
Cases involving injuries to persons aged five and younger—The Maryland courts have concluded that children of such age lack the capacity to understand the inherent dangers or risks that are a part of everyday life
Product liability claims—The Maryland courts have held product manufacturers to a higher standard
Personal injury cases where the "last clear chance" rule may apply—This longstanding principle of tort law holds the person who had the last opportunity to avoid an accident to the higher standard
Proven Baltimore County Personal Injury Lawyer
Attorney Jonathan Scott Smith, a Maryland SuperLawyer, has protected the rights of injured people across the state of Maryland for more than three decades. Highly regarded by his colleagues in the legal community for his courtroom skills, Attorney Smith has long been named a "Top-Rated Lawyer" by the American Lawyer Magazine, and has long held an AV-rating under Martindale-Hubbell's Peer Review Rating System. The National Trial Lawyers Association, a "by invitation only" professional organization, has listed him among the top 100 attorneys in the state of Maryland.
Smith has also earned the prestigious Client's Choice Award from AVVO, with an average client review of 5 stars (the highest rating possible), as well as a perfect 10.0 Superb rating from AVVO as a trial attorney.
Proven Howard County, Maryland Personal Injury Lawyer
If you or someone you love has suffered any type of loss as the result of a personal injury, we can help. Contact attorney Jonathan Scott Smith by e-mail or call our offices at (410) 441-5054 to schedule an appointment. Your first consultation is free. We represent injured people in Howard County, Baltimore County, Carroll County, Frederick County, Prince Georges County and Montgomery County in Maryland.