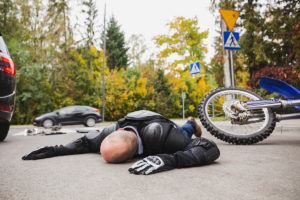 In the aftermath of a car, truck or motorcycle accident, you have the right to file a personal injury lawsuit for lost wages, unreimbursed medical expenses, physical pain and suffering, loss of enjoyment of life, and loss of companionship or consortium. As a part of the legal process, you can expect the defendant to raise certain defenses in an attempt to escape or reduce liability. Those can include:
Allegations of contributory negligence—Maryland is one of the few states that still apply this legal theory. Under the concept of contributory negligence, if the defendant can show that you were in any way responsible for the accident, your claim may be barred.
The injuries you claim were pre-existing—This asserts that you suffered any alleged injuries in another accident or incident that happened before the car wreck
Your injuries were caused by the negligence of another defendant—There may be allegations of roadway defects, dangerous or defective products, or other factors outside of your control that the defendant contends caused the accident
You failed to take reasonable steps to minimize your injury or loss—If you waited to seek medical care or ignored the recommendations of medical professionals, the defendant may argue that you made your situation worse
Proven Marylan Personal Injury Lawyer
Attorney Jonathan Scott Smith, a Maryland SuperLawyer, has aggressively represented injured people throughout the greater Baltimore area and across Maryland for more than three decades. Known for for his courtroom skills, Attorney Smith has long been AV-rated under Martindale-Hubbell's Peer Review Rating System (the highest rating possible) and has also been named a "Top-Rated Lawyer" by the American Lawyer Magazine. The National Trial Lawyers Association, a "by invitation only" professional organization, has called him one of the top 100 attorneys in Maryland.
Jonathan has also earned the prestigious Client's Choice Award from AVVO, with an average client review of 5 stars (the highest rating possible), as well as a perfect 10.0 Superb rating from AVVO as a trial attorney.
Proven Prince George's County, Maryland Personal Injury Lawyer
If you or someone you love has suffered any type of loss as the result of a personal injury, we can help. Contact attorney Jonathan Scott Smith by e-mail or call our offices at (410) 441-5054 to schedule an appointment. Your first consultation is free. We represent injured people in Howard County, Baltimore County, Carroll County, Frederick County, Prince Georges County and Montgomery County in Maryland.