Teen Suffered Severe Spinal Cord Injury in Swimming Accident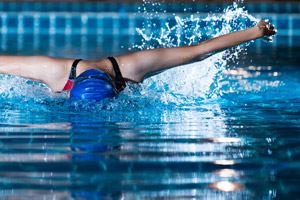 A star high school athlete from Pottsville, Arkansas, is making great progress in his recovery from a broken neck, according to officials at Baltimore's Kennedy Krieger Institute. Drake Maness, the starter center for the Pottsville Apaches, suffered the injury on June 15 while diving at a swimming pool. He was originally being treated at Arkansas Children's Hospital, in Little Rock, but was transferred to Kennedy Krieger because of the Institute's national reputation for treating individuals with similar injuries.
Originally without feeling in his lower extremities, Maness is now able to walk. He recently took 900 steps in a single rehab session. Doctors say he's had some difficulties with obstructions in his airway, but he's off a ventilator and making steady progress.
Results-Oriented Columbia, Maryland Personal Injury Attorney
Attorney Jonathan Scott Smith, a Maryland Super Lawyer, has fought for the rights of personal injury victims in Maryland for over 30 years, including individuals who have been hurt in swimming pool accidents. As a result of his longstanding record of obtaining positive results for his clients, Attorney Smith has received the Client's Choice Award from AVVO, based on an average client review of 5 stars (the highest rating possible). He has a perfect 10.0 Superb rating as a litigator from AVVO and has also earned an AV rating under Martindale-Hubbell's Peer Review Rating System, the highest rating possible. Attorney Smith was also recognized as a 2012 Top-Rated Lawyer by The American Lawyer Magazine and Martindale-Hubbell.
Baltimore, Maryland, Personal Injury Lawyer
If you have been hurt because of the carelessness or negligence of another person, we can help. Contact us by e-mail or call us at (410) 441-5054 to schedule an appointment. There's no cost for your first consultation. We represent injured people in Howard County, Baltimore County, Carroll County, Frederick County, Prince Georges County and Montgomery County in Maryland.