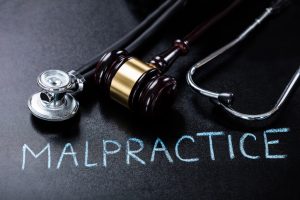 As we discussed in an earlier blog, in a personal injury claim based on negligence, you need to demonstrate that the defendant breached (or failed to meet) the standard of care expected under the circumstances. That standard of care is determined by the jury, based on what a reasonable person would do.
In a medical malpractice claim, though, because of the specialized training that medical professionals receive, the standard is not the same, but is somewhat higher. In addition, whether or not the defendant's conduct met the standard is often determined by relying on expert testimony.
The standard of care for medical professionals in a personal injury action is based on:
What a reasonably competent and skilled medical professional would do
Assuming that the medical professional had similar experience and training
The specific standard of care in the geographic community in which the alleged malpractice occurred
Columbia, MD Personal Injury Lawyer
Maryland Super Lawyer Jonathan Scott Smith has aggressively represented personal injury victims throughout Maryland for more than three decades. He understands the impact a personal injury can have on every aspect of your life, so he'll work hard to get full and fair compensation for all your losses.
Attorney Smith has been honored as a Top-Rated Lawyer by The American Lawyer Magazine. He's a multiple recipient of the Client's Choice Award from AVVO, based on an average client review of 5 stars (the highest rating possible), has a perfect 10.0 Superb rating as a litigation attorney from AVVO, and has been named a Maryland Super Lawyer. He's also AV-rated by his colleagues in the legal profession under Martindale-Hubbell's Peer Review Rating System.
Top-Rated Baltimore County Accident Injury Lawyer
We offer full service legal counsel to anyone who has suffered a needless injury because of the careless or negligent acts of others. Contact us by e-mail or call us at (410) 441-5054 to schedule an appointment. We represent personal injury victims in Howard County, Baltimore County, Carroll County, Frederick County, Prince Georges County and Montgomery County in Maryland.