Can You Still Recover Damages After a Crash?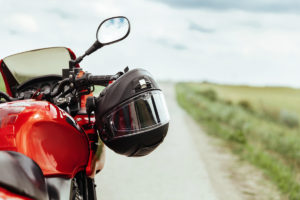 In the state of Maryland, you may not operate or be a passenger on a motorcycle on public property or thoroughfares unless you are wearing an approved helmet. What are the consequences if you are injured in a motorcycle accident, but were not wearing a helmet at the time of the crash? Can you still file a personal injury claim for your losses?
Failure to Wear a Helmet Does Not Bar Recovery
The fact that you were not wearing an approved helmet at the time of a motorcycle accident will not prevent you from filing a lawsuit or from recovering compensation for any injuries sustained. In fact, the law governing the use of helmets by operators and passengers on motorcycles in Maryland specifically bans any evidence that an injured person was not wearing a helmet to prove negligence, contributory negligence or to reduce a potential damage award. That being said, while wearing a helmet won't prevent an accident, it can minimize your pain and suffering when you are in a crash.
Proven Ellicott City Personal Injury Lawyer
Maryland SuperLawyer Jonathan Scott Smith has aggressively represented injured people across the state for more than three decades. Highly respected by his colleagues in the legal community for his trial experience, Attorney Smith was named a "Top-Rated Lawyer" by the American Lawyer Magazine, and has long been AV-rated under Martindale-Hubbell's Peer Review Rating System. The National Trial Lawyers Association, a "by invitation only" professional organization, counts him among the top 100 attorneys in the state of Maryland.
Smith has also earned the prestigious Client's Choice Award from AVVO, with an average client review of 5 stars (the highest rating possible), as well as a perfect 10.0 Superb rating from AVVO as a trial attorney.
Effective Montgomery County, Maryland Accident Injury Attorney
If you or someone you love has suffered any type of loss as the result of a personal injury, we can help. Contact attorney Jonathan Scott Smith by e-mail or call our offices at(410) 441-5054 to schedule an appointment. Your first consultation is free. We represent injured people in Howard County, Baltimore County, Carroll County, Frederick County, Prince Georges County and Montgomery County in Maryland.